Hiding Your Cache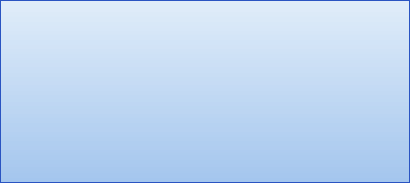 The following link to Geocaching.com will provide excellent information.
<Hiding Your First Geocache>
I suggust that after reading this page for my thoughts, you go to the link to get more detailed information.

The following link to Geocaching.com gives detailed information on what you can do and what you can not do in hiding a cache.
<Cache Listing Requirements/Guidelines>
I have found the reviewers to be very helpful in resolving any problems that may arise. If you read this section and follow the guidelines, this will continue to be a fun game for all.
On this page, I will share my thoughts on building, hideing and maintaining a cache. There are many schools of thought on what is a good cache, so remember that this page is my thoughts and not a rule for all.
His Princess and I did not place our first cache until we had found about 50 caches. This gave us some ideas on what we liked and did not like in playing this game.
#1. We did not like to find caches that were wet, moldy and obviously not well taken care of.
Solution:
We try very hard to choose caching containers that have good seals and can be closed very tightly with little effort. Example: Loc & Loc, Tupperware, Ammo Boxes, Waterproof Match Containers, etc. If we engineer our own container, we try to incorporate an "O" ring or similar seals. I often soak my new cache creation overnight in a pail of water to check the seal for tightness.
#2. We do not like to spend inordinate amount of time hunting for a cache that (in our opinion) is not worth the effort. Example: Deep in the woods and only a micro or nano with just a log sheet to sign. Even in a Urban setting, I feel the micro is over used.
Solution:
Try to place as large a cache as possible, well stocked with trade items. Yes, I know this can be difficult, but try to be creative.
#3. Coordinates that are not accurate. New cachers may try to take only one reading and use that for the submitted cache coords. Because of the uncertainty of GPS units and Satellite locations, there is a better way.
Solution:
I have developed a Excel worksheet that will simplify your obtaining accurate coordinates to submit to your caches website at Geocaching.com. Click on the
Excel Link
to download this worksheet. It is self explanatory but
email me
if you have problems downloading the file. Illustrated below is the method to obtain input for worksheet.
Start at least 35 feet from cache and walking slowly up to and ending above the cache. Hold the GPS unit steady and copy down the reading on first line of worksheet. Also copy down the Satellite accuracy reading (typically about 18 feet, give or take 5 ft or so).

Repeat this at least 8 times. If any reading series is obviously different then discard it.

The more waypoint readings you take (both on same and separate days), the more accurate your published GPS Coords will be. The 2 Standard Deviation (2SD) cell means that your average reading will be "accurate" to +/- this value 95% of the time. Good accurate posted Coords will enhance your reputation as a quality Geocacher.

Above is an example of obtaining cache coord readings. The circle represents the average satellite accuracy (circle of uncertainty).
The coord stats that follow are from one of my caches and is entered on the cache webpage. You may check out how I entered it at
GCZR9R
. Cache Stats: [N27 02.859 +/- .001 2SD] [W082 16.519 +/- .002 2SD] [Satellite Accuracy = 17' +/- 3' 2SD]
Remember, the type of cache I like to find and the type of cache I like to hide, is as follows: I like to give very tight, accurate coordinates. AND I like to hide larger caches in plain sight if possible. This makes the game a real challenge both for the cache hider and the cache finder. Again, the type of cache I most enjoy is one that is in plain sight with a good but cryptic hint. The type of cache you may not find the first time. The type of cache that your want to bang your head against a hard object after finding, because it is so "simple". This type of cache is what makes this game a challenge and a lot of fun (for me).